Last Sunday I was offered to pose for a Clue-themed drawing session. Some people turned out some really nice stuff! Particularly this one lady who did a few paintings of me. I did two poses, one with the revolver, with the candlestick and lead pipe near by, and another with the knife.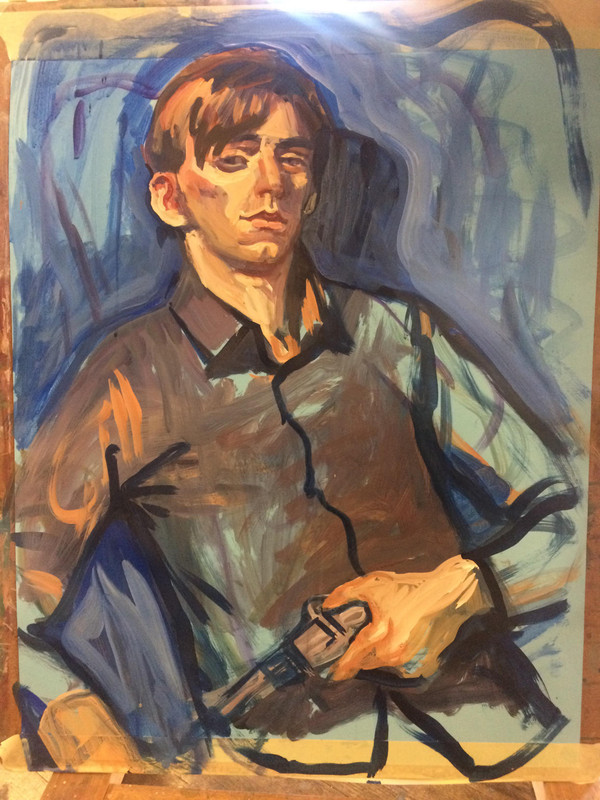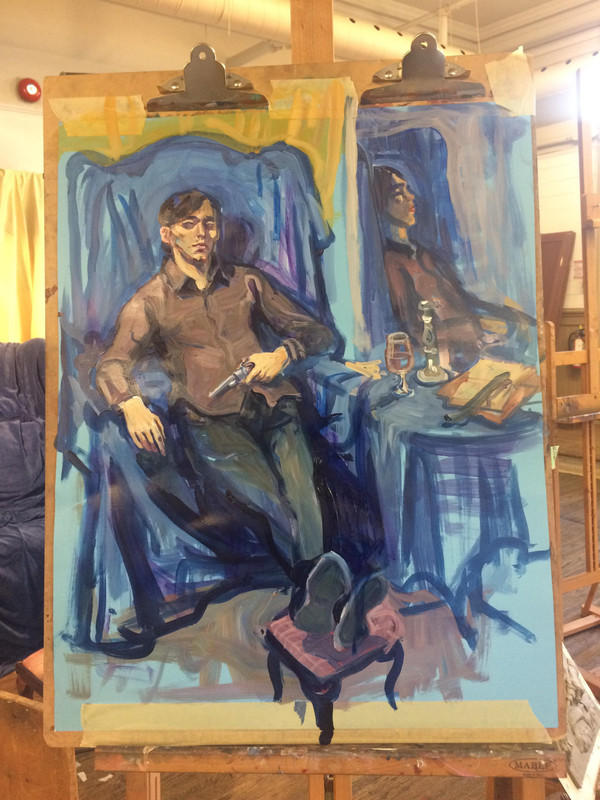 This one guy did a cool clay relief.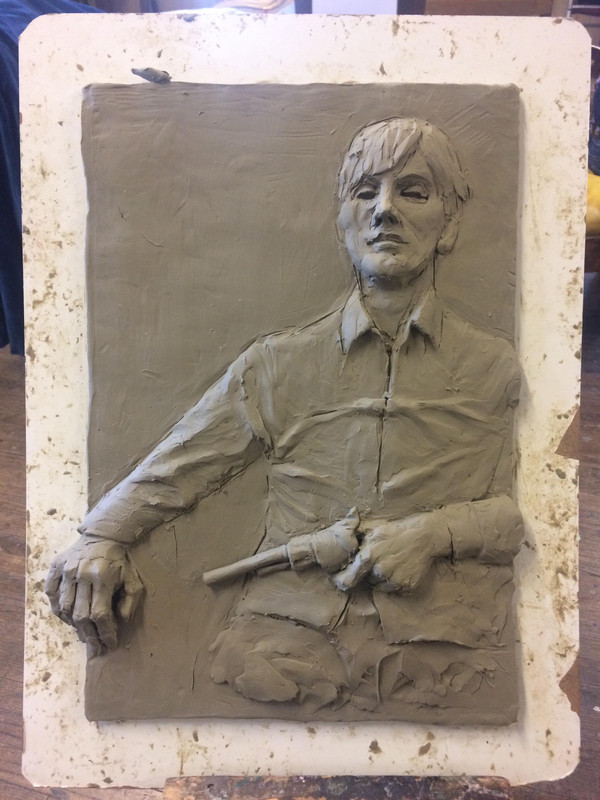 Here's one where I was made to look like Mr. Green with the knife.