Bindle Stiff
Posts: 6359
Joined: Tue Mar 10, 2009 4:04 pm
Location: In the Billiard Rm with the Wrench
They look really well designed. Don't like White's because it does unnerve me a little and Scarlet's Candlestick seems pathetic compared to the other weapons
---
Master Detective
Posts: 1406
Joined: Wed May 23, 2018 10:43 am
Location: Houston, TX
Here's Dr. Orchid & the Courat yard
---
I put Lorraine's suspect designs on the 1972 cards to give it that dramatic presentation.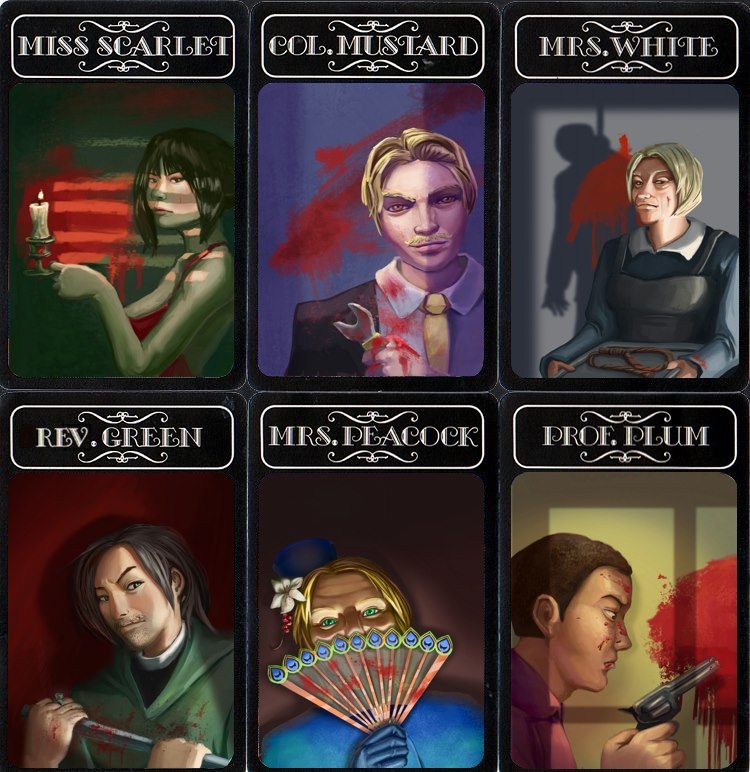 ---
Ringer
Posts: 11202
Joined: Thu May 31, 2007 11:58 am
Location: If I told you it wouldn't be a secret anymore
Fantastic work! I love that Fan/Dagger on Peacock's card so much.
---
That really adds a nice flair to the designs, Cluedokid!
---
Master Detective
Posts: 1406
Joined: Wed May 23, 2018 10:43 am
Location: Houston, TX
Here's a version of Miss Scarlett, or "Rose" in this case, where she works for a theme park: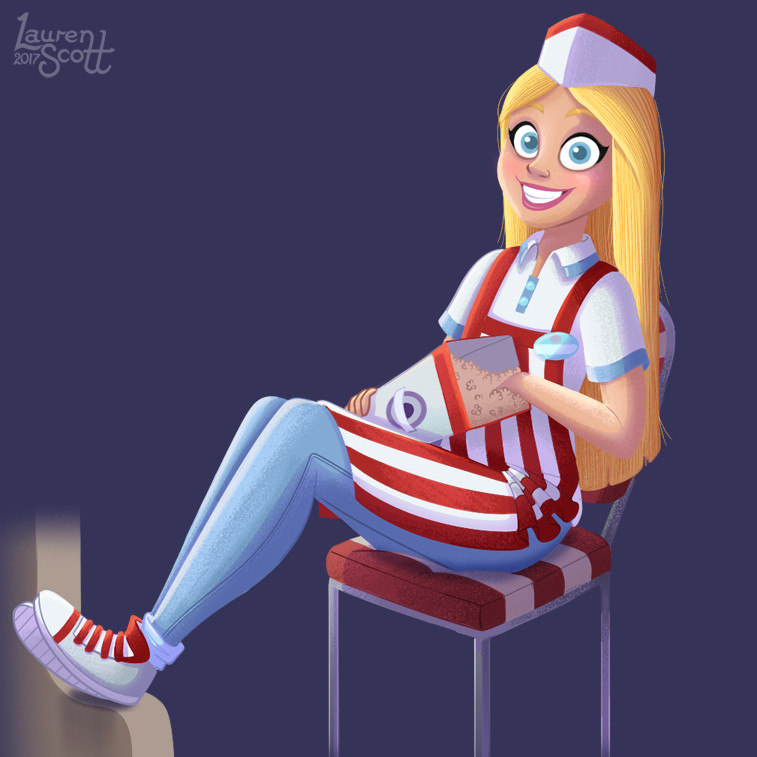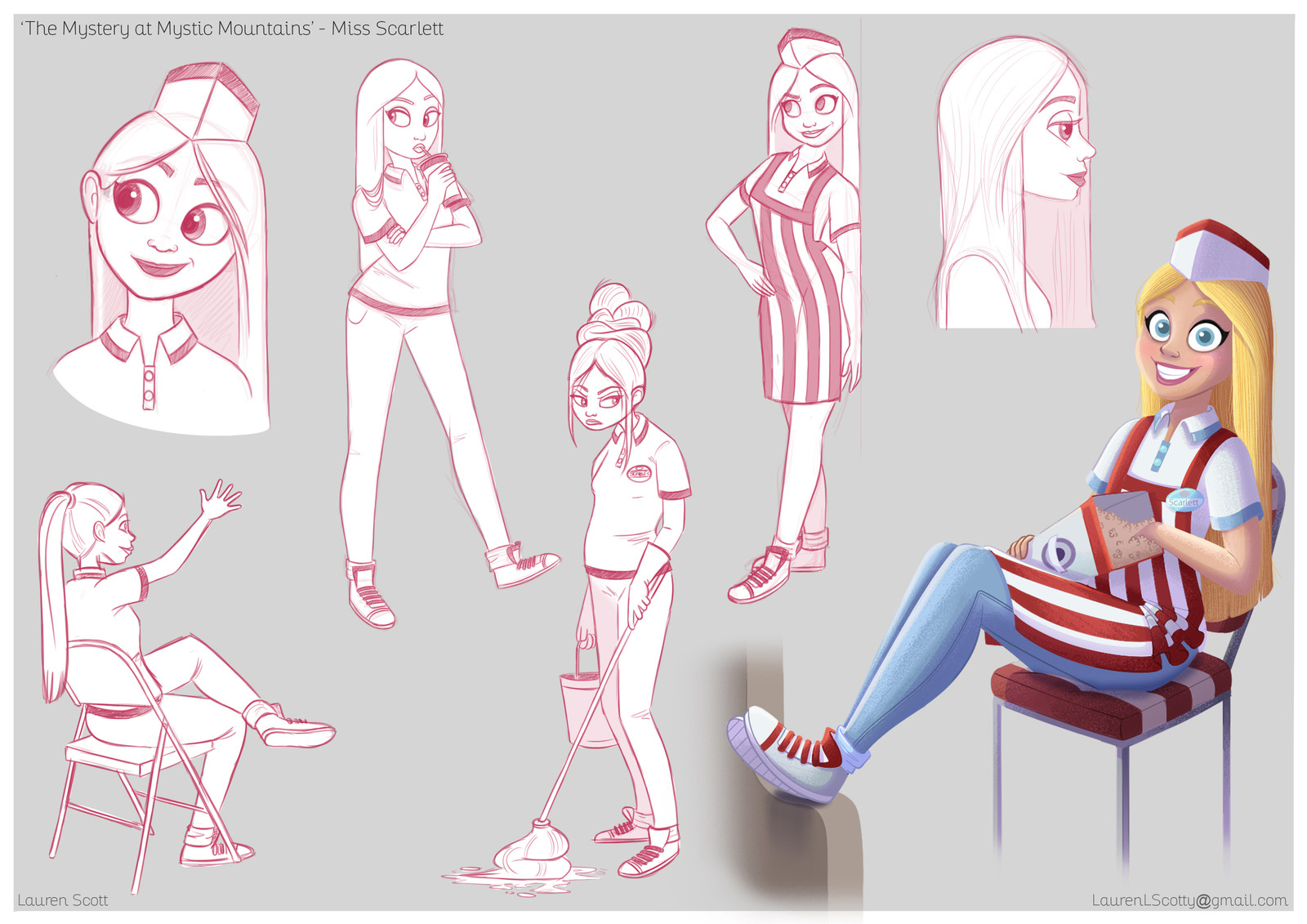 Miss Scarlett, or Rose, is a character from a personal project of mine based on a modern take on Cluedo/Clue. Murder at Mystic Mountains centres around the theme park mogul and owner Mr Black and the mystery surrounding his murder on opening day of the parks biggest ride.
Young, cunning and highly attractive. Rose started working at the Mystic Mountains theme park in her teens with her her sights set high for great success. From the off she used her intelligence, business savy and good looks to quickly rise up the line of command. Intent on bringing herself to the attention of the executives of the company to elevate her career, Rose set her sights on becoming the poster girl for the parks new ride soon after its initial conception. She was soon chosen as the park employee who would accompany Mystic Mountains owner, the eccentric Mr Black on his first ride of the new attraction. As such she was the first to discover his body when they emerged into the light of the loading platform..
https://www.artstation.com/artwork/Wn4Z3
---
Jonathan Green

wrote:

↑

Tue Jul 14, 2020 7:24 pm
I like your courtyard art.
Maybe, JG, you could post how-to-draw videos somewhere? (There are some Cluedo fans who are nifty with a pencil. lol)
---
Master Detective
Posts: 1406
Joined: Wed May 23, 2018 10:43 am
Location: Houston, TX
http://fav.me/de1krqt
---
A new pixel-art game of Clue would be neat, maybe more of an adventure/mystery title with the Clue characters
---
Ringer
Posts: 11202
Joined: Thu May 31, 2007 11:58 am
Location: If I told you it wouldn't be a secret anymore
I was working on a text-adventure with
Quest
in a Clue setting. It didn't go very far though. I think I got a couple variations of the 9 rooms and some random/if variants but I lost track of the choose-your-path branches that you could go down. Maybe someone more organized could figure it out
---
Master Detective
Posts: 1406
Joined: Wed May 23, 2018 10:43 am
Location: Houston, TX
https://dtc-wsuv.org/kpalermini15/clue/#
---