I created a new series of Agatha Christie's And Then There Were None in chalk and pencil. Enjoy.
Indian Island
The Boat of Visitors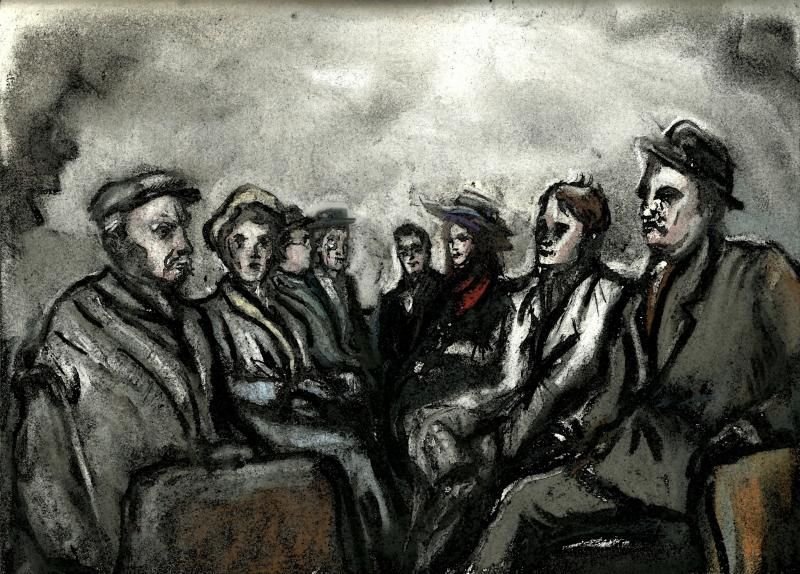 The Rogers
A Parade of Suspects - Emily Brent, William Blore, General MacArthur, Ethel Rogers, Thomas Rogers, Vera Claythorne, Anthony Marston, Dr. Armstrong, Judge Wargrave and Philip Lombard.