I found these on Encyclopedia-Titanica, provided by none other than our very own Brian. Apparently, he shares a family relation with the Odell family. They travelled with Father Browne until Queenstown, and it looks as though they taken some never-before-seen photos along their way.
Alright, I know this is Brian we are talking about, and while perhaps I ought to be more wary of what he says, I will admit never seen these photos anywhere,
ever
. Nor have there ever been photos taken of Titanic's grand staircase, only her sister ship, Olympic had photos taken of this room. Of course, these may have been taken onboard the Olympic, but still, a nice find.
I'm only saying. See for yourself.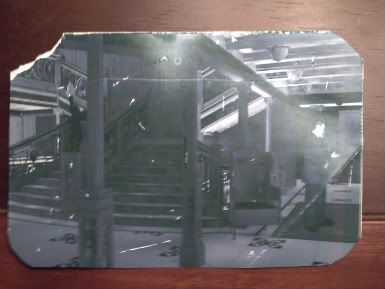 And, one of the A la Carte Restaurant: