I know this was done before by another member (Jay Beeskow, I think), but it's been a few years and seeing Michael's pictures of his apartment got me thinking we should do it again. Also, I'm trying to find a sublease for my apartment for the summer, so if any of you are looking to summer in beautiful and not humid at all Tallahassee, please, PM me. (Kidding, of course). Also, sorry about the poor picture quality. I don't have a legit camera and to take these with my digital video camera.
This is my living room. I got the couch from a thrift store and the loveseat from a garage sale. Since they're hideous, I got slipcovers for them and now they match...sort of. Different shapes, as my parents pointed out, but whatever. I'm in college. I can have couches that don't actually go together. Also, wouldn't recommend slip covers. They are such a pain to fix all the time.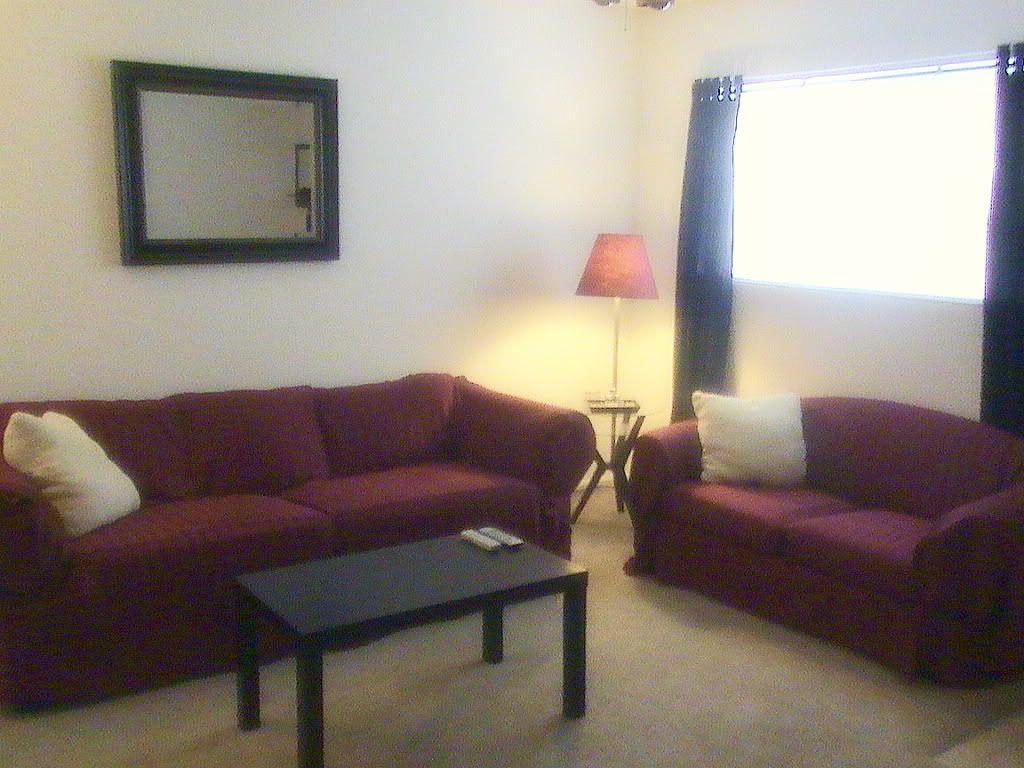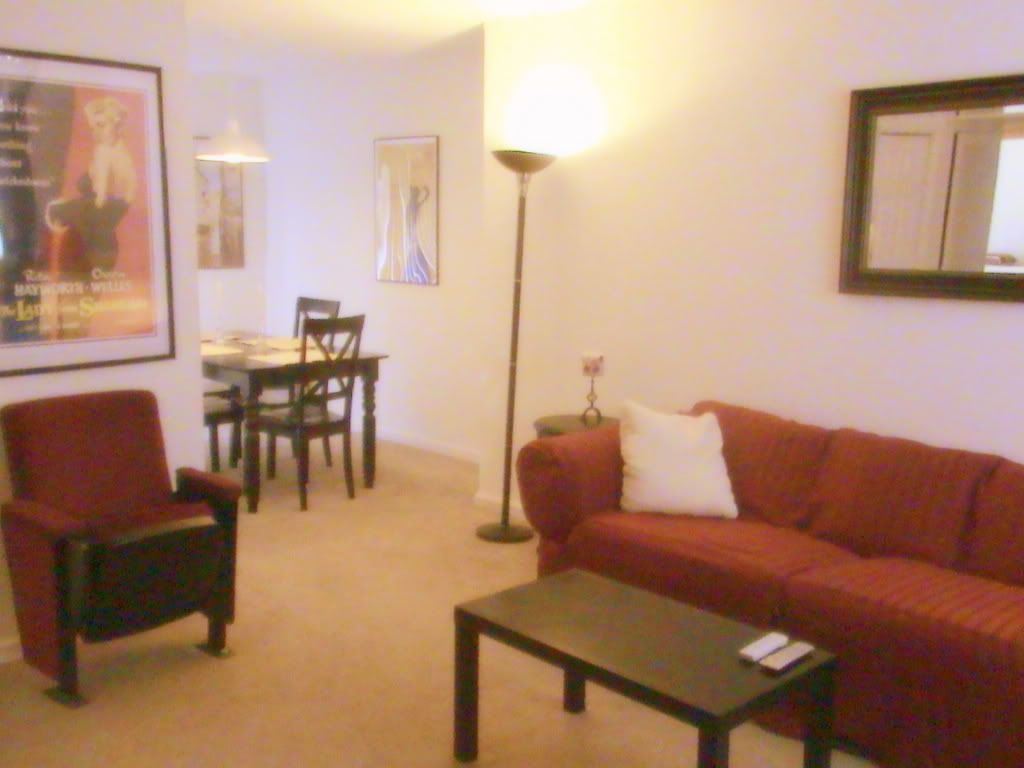 These had a lot more DVDs on them, but I'm only here for about 6 more weeks, so I've already started packing up.
This is the dining room. This room is all my roommate. She bought the table. I think I've eaten there maybe a dozen times in the two years I've lived here.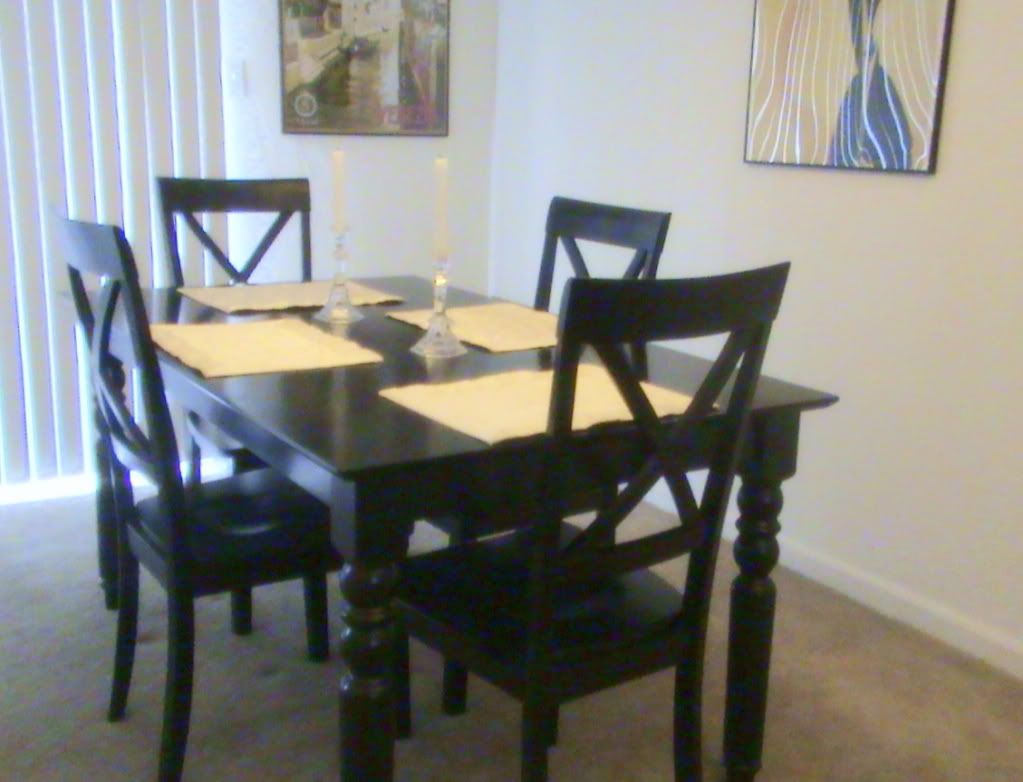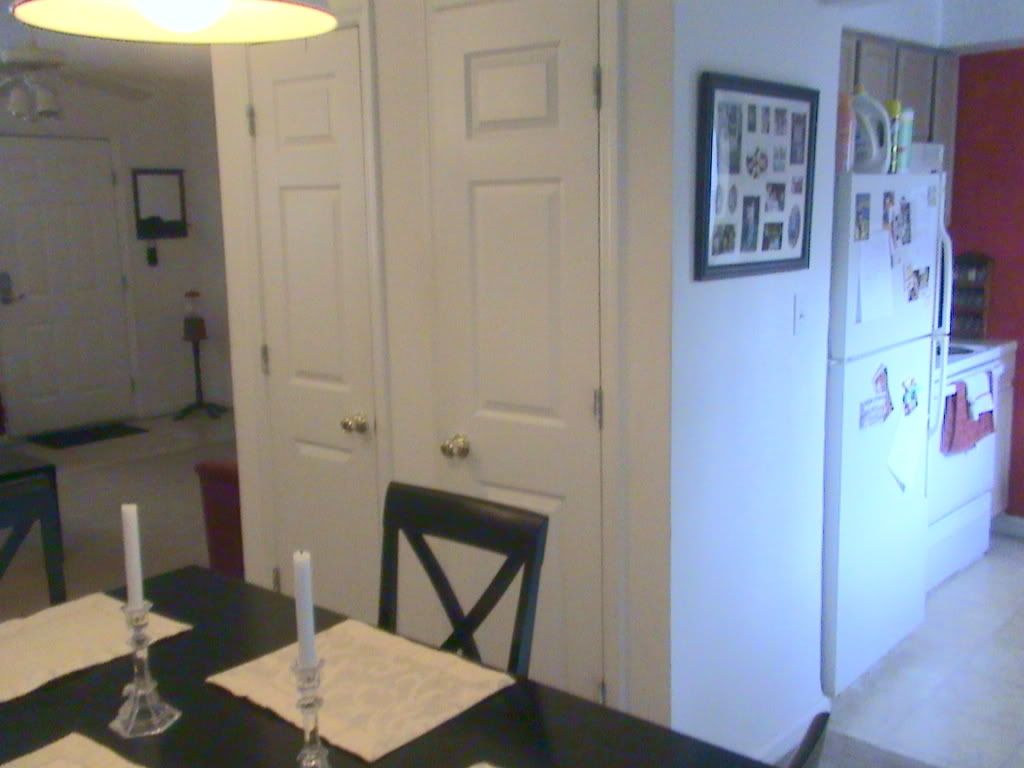 The posters are mine though.
Our teeny tiny kitchen. We both can't be in there at the same time. Not a lot of room.
My bathroom. She has one in her bedroom, but mine is right outside my room.
My bedroom. Very plain, I'll admit. I never really found a way to decorate it that I loved. I just wanted something different from the rest of the apartment. Also, I hate painting, although that probably would have helped dramatically. It's very white and dull.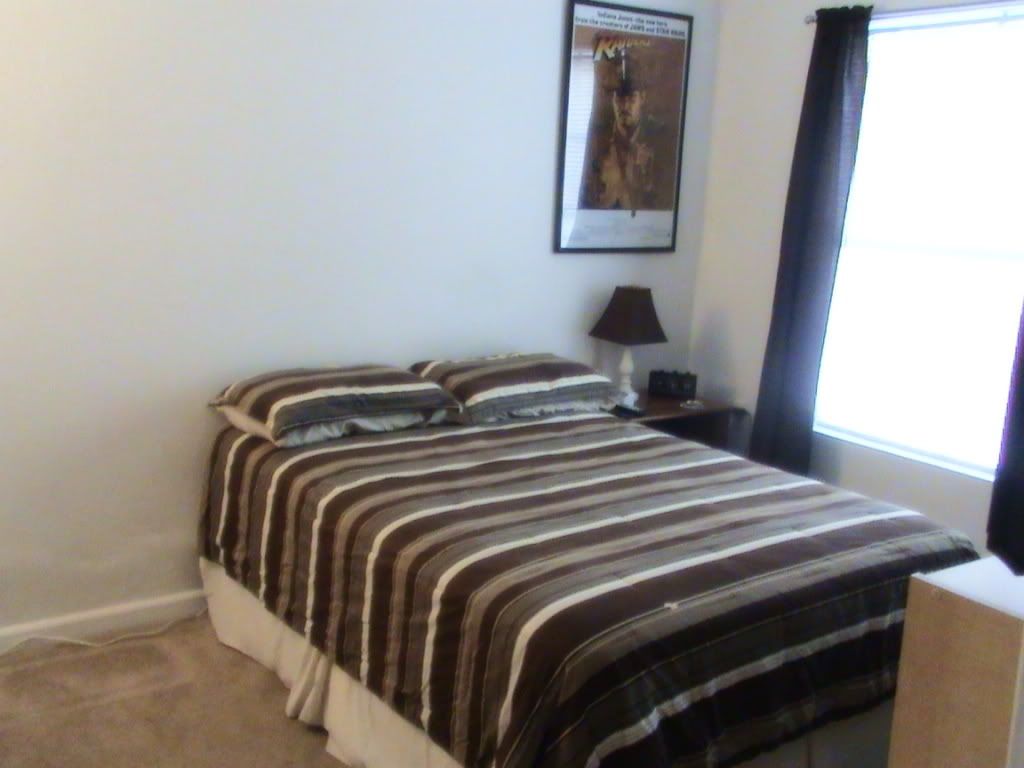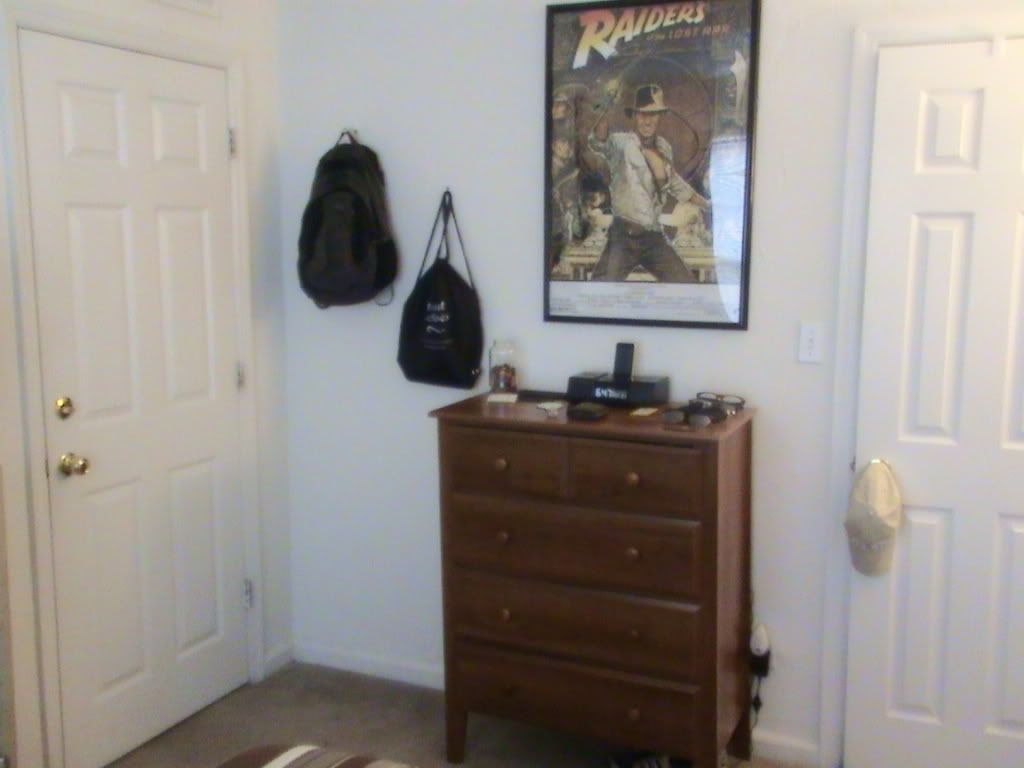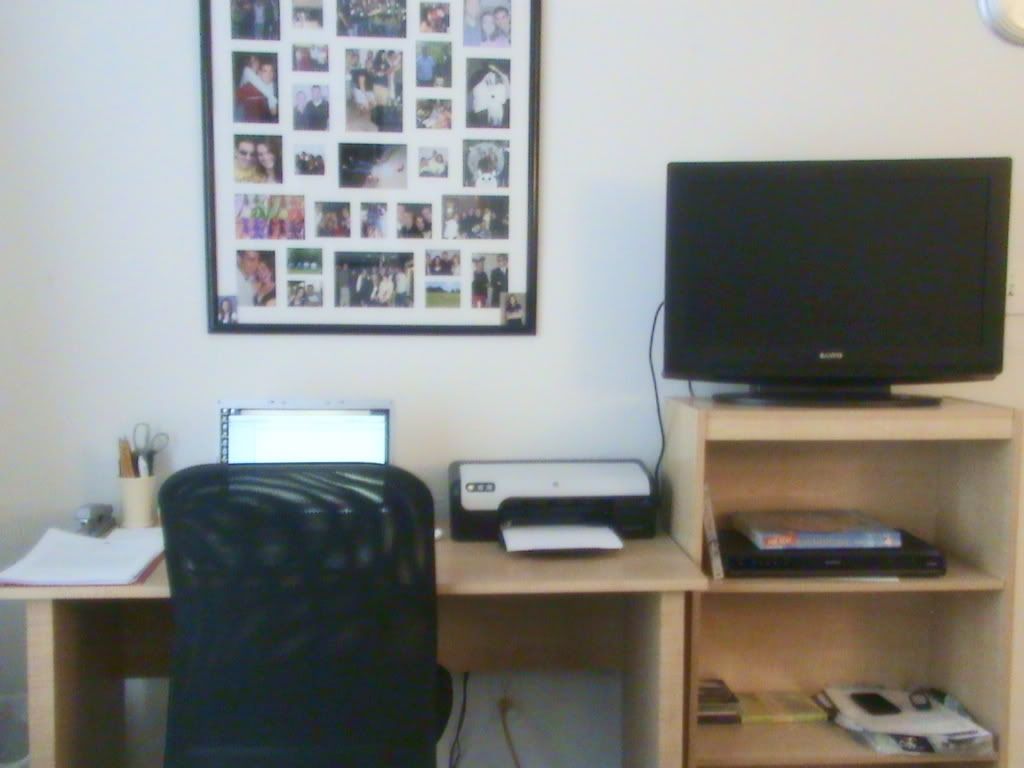 And you can see some pictures of me in that big collage. And by some I mean to say that I am in every one.